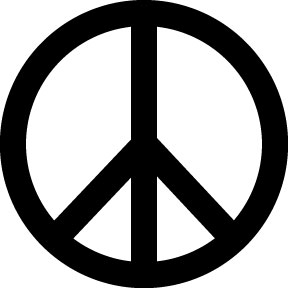 HIPPIE- HICKS
me and Bess

I know it may be hard to believe when you look at us

that we use to tour around in a mini-bus.

Back in those days there was no truth or dare

just a lot of flowers, peace, and yes shoulder length hair

The hippie life was so "far out" man

and you were cool if you could roll a doob, with just one hand

peace and love were the topic of choice

and there was no denying the hippie voice

The music, the sound, so strange and new,

bell bottom jeans, our boredom grew

Me and Bess didn't do no harm

just two hippies hicks right off the farm

We hoped you like this little diddy

we were just to kids that went to the city.

We have a story to tell, the road trip we took.

please stop by later and take a look.

http://chaptersfrommylife.blogspot.com/
JW, who can be found at
http://yourtopichere.blogspot.com/
Jackie, who can be found at
http://shinade.blogspot.com/
Charlene, who can be found at
http://beamingbalance.blogspot.com/
Jeff, who can be found at
http://thedailybanksy.blogspot.com/
Miss Sandra, who can be found at
http://realmathinaminute.blogspot.com/
these are all very good sites and there are many others on my follower list, "you all are my sunshine"
this award is a little different, it has strings attached, but they ain't thet bad. JW gave me this award an the thing is you gotta do these things here:
1. Thank the person who gave the award.

2. Copy the award and place it on your blog.

3. Link to the blog that nominated you.


4. tell your fellow bloggers 7 things they may not know about you.
5. pass it on
Hera are
my
our choices: BESS AND BOB lol:
Tough cookie mom
http://toughcookiemommy.blogspot.com/
Life chick
http://thelifechick.blogspot.com/
Monkey
http://www.monkeypickles.com/
Amanda
http://mylifebadlywritten.blogspot.com/
Miss M
http://thefirstautumnleaf.blogspot.com/
I hope all enjoy their awards as much as i enjoy giving them, and don't forget Friday, Is "HOT DAWG" award day for the Mr.Bob award.
many of you still do not know there are two sites, plainole bob and plainole bob2
just longer storys on plainolebob site, awards and shorter posts here, till Bess takes over and changes ever thing, lol.
BIG HUGS TO ALL